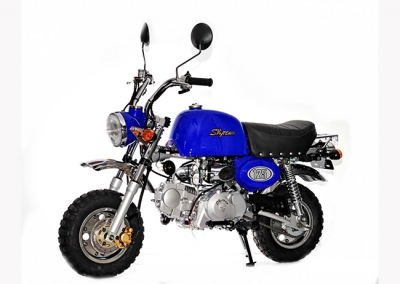 SkyTeam Bobos 125
Put a smile on your face with the latest in the Bobos range. The Monkey has looks like no other and a suprising amount of kick comes from those little engines.
The Bobos will suprise you with both its speed and its performence.
The Bobos bike is the perfect bike whether you're 17 or 70 with its retro looks and modern engine and electrics.
8 inch wheels and a black or red paintjob as standard.